Introducing AT Prime!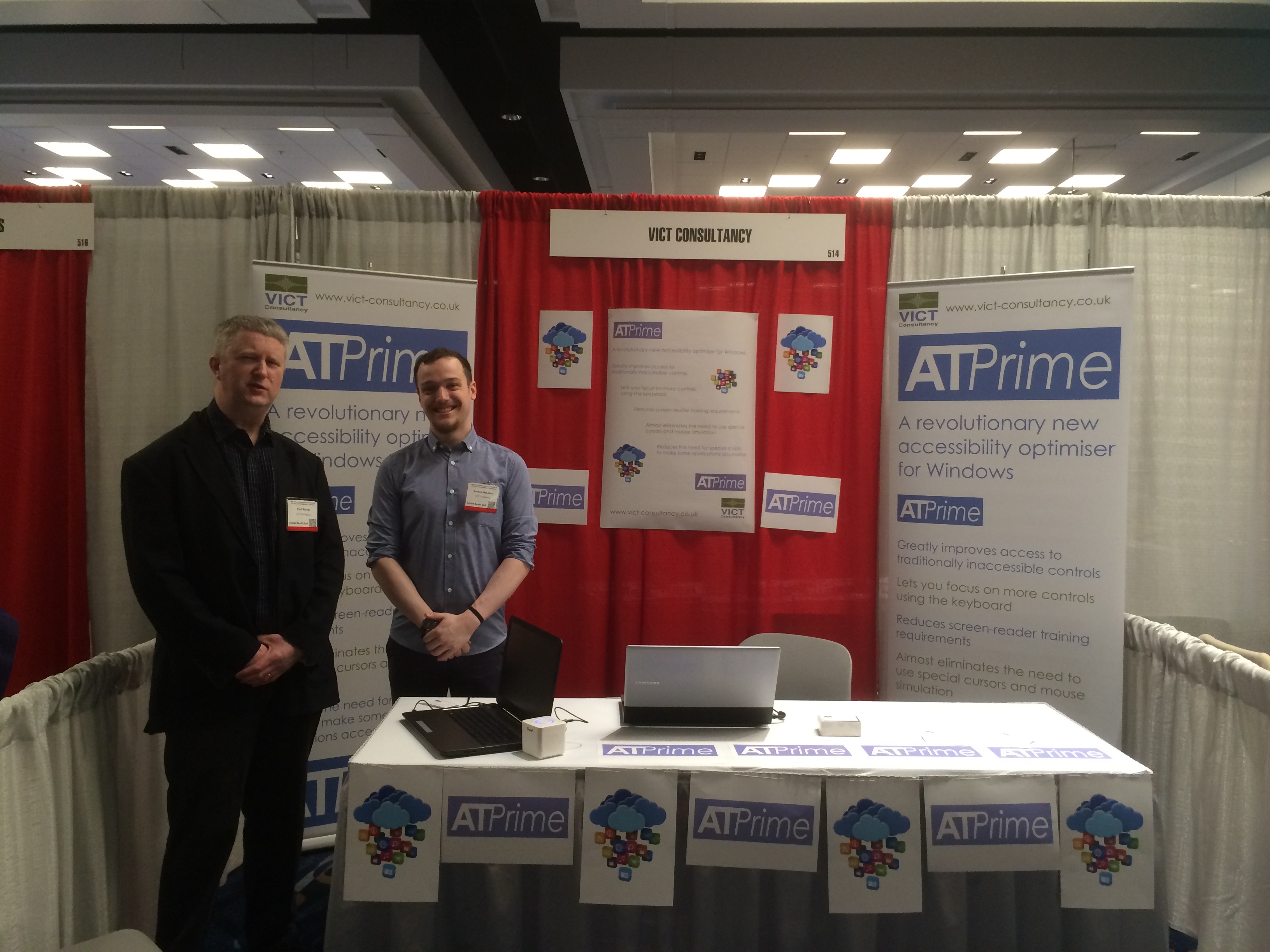 AT Prime is a brand new type of application being developed by VICT Consultancy which will revolutionise the use of screen-readers. AT Prime can be described as an accessibility optimiser for Windows since it coaxes the operating system and applications to provide information to your screen-reader which might otherwise be inaccessible.
In addition, AT Prime enables you to tab to controls which you would normally have to access using special navigation modes, cursors and mouse simulation. This means that using your screen-reader will become super-easy.
AT Prime, scheduled for release in the third quarter of 2015, will be implemented as a cloud solution, meaning that it will be available to you away from your usual computer or laptop. What's more, AT Prime works in the background and requires no special training to use.
If you would like to be kept informed about AT Prime, you can subscribe to our AT Prime newsletter using the form below.
You can also follow us on Twitter
Listen to Paul Warner giving a demonstration of AT Prime to Darrell and Alison of Blind Access Journal at CSUN 2015.